1st August –
Malta: Court ruling over domestic violence case angers human rights advocates
Mexican Passenger plane chases with no deaths
Trump proposes 25% tariff on $200 billion of Chinese imports
Violence in Zimbabwe as opposition claims election was heavily rigged
President Donald Trump called Attorney General Jeff Sessions to end a federal investigation into Russian interference in the 2016 presidential election
2nd August –
Malta: PA 'puts off' decision to build a new fuel pump in an ODZ area
Malta: Tourist arrivals up by 11.6% when compared to previous month
Malta: Water slime is blamed on Tuna Farms
Vatican officially opposes death penalty in any and all cases
3rd August –
Suicide bomb attack at a Shi'ite mosque in Gardez, Afghanistan, kills at least 29 people and wounds at least 40 others. There is no immediate claim for the attack
Opposition leader Jeremy Corbyn says party is 'working to overcome' anti-semitism problem within Britain's Labour Party
4th August –
Eighteen people killed in helicopter crash in Siberia
Europe faces hottest day ever as temperatures soar to 48°C
5th August –
Drone 'assassination attempt' targets Maduro during his speech
Police in Switzerland say that all 20 occupants of a World War II-era Junkers Ju 52 plane that crashed yesterday on the flanks of the Piz Segnas mountain are dead

6th August –
Conspiracy theorist Alex Jones dumped by Apple, YouTube, Facebook, Spotify as they pull 'Infowars' podcast and channels from their social networks
European heat wave kills 9 in Spain and 7 in Italy
7th August –
Ethiopian Government Signs Deal With Oromo Rebels to End hostilities

8th August –
Malta: Karozzin horse collapses and dies in Floriana
New Mexico Compound found to be training children to commit school shootings.
Indonesia's Lombok island quake reaches a death toll of 131 with thousands displaced
9th August –
Argentina Senate narrowly rejects measure to legalise abortion
Mike Pence launches plans for sixth military service, the Space Force
10th August –
Malta: Three white storks illegally shot down over Malta in the middle of the night
Aquarius rescued 141 migrants in its first mission since it was caught in standoff with Italy and Malta over their refusal to let rescued migrants ashore
Omarosa's New Book on Donald Trump reveals shocking claims
11th August –
Heavy bombardment aimed at opposition-held area killed nearly 30 civilians across northern Syria
According to the Russian LGBT Network campaign group, a 16-year-old person becomes the first minor to be prosecuted under the Russian gay propaganda law
12th August –
Splits deepen over British minister Johnson's burqa comments
NASA launches the Parker Solar Probe, an unpiloted spacecraft designed to study the sun
13th August –
Malta: Around 120 migrants found living in cow stalls in Qormi, paying around €200 a month
Maltese company named in investigation by U.S. authorities on money laundering
North and South Korea agreed on Monday to hold a summit in North Korea in September
14th August –
Maqluba, Qrendi fire starts after stray fireworks petard waslet off in close proximity to the site
Genoa motorway bridge collapse leaves at least 42 dead
Driver arrested after car mows down cyclists and ploughs into Parliament barrier
15th August –
Catholic priests in Pennsylvania found out to have sexually abused thousands of children over a 70-year period
New Zealand's parliament votes to ban the sale of homes to non-resident foreign nationals amid a housing affordability crisis. Australians and Singaporeans are exempt due to free-trade deals
16th August –
Japan's emperor expresses 'deep remorse' over WWII
Aretha Franklin dies at 76
British police carry out raids after London attack as motive is still unknown
Coordinated campaign fights back against Donald Trump's media attacks
17th August –
Trump cancels military parade due to high costs
Around 20,000 Palestinians protest near the Israel–Gaza barrier. Medical sources say that Israel Defense Forces killed two people and wounded at least 270 others, 50 of them with live bullets.
18th August –
India's worst flood in a century hits Kerela, at least 324 dead
Former UN Secretary-General and Nobel Peace Prize winner Kofi Annan dies at 80
19th August –
Italy Interior Minister Matteo Salvini threatens to return 177 migrants who have been aboard an Italian coast guard ship for days to Libya
20th August –
Italy allows docking of Diciotti ship with migrants, ending yet another standoff with Malta
Greece bailout formally ends
Venezuela lops five zeros off its currency in bid to tackle hyperinflation
Australian PM survives leadership challenge but threat remains
Brazil deploys troops to border town of Pacaraima where Venezuelan migrant camps were attacked and set ablaze
Several gunshots fired at the US embassy with no casualties
At least 10 dead as white-water creek in southern Italy swelled after heavy rain
Pope Francis has acknowledged "with shame and repentance" the Catholic Church's failure to act over sexual abuse by clerics against minors going back decades
21st August –
Michael Cohen, the ex-lawyer of U.S. President Donald Trump, pleads guilty to eight felony financial charges. He admits that a $150,000 hush money payment in August 2016, "at the direction" of an unnamed candidate, was for the "principal purpose of influencing" the 2016 presidential election. He is released on $500,000 bail until his sentencing on December 12. He faces up to 65 years, though prosecutors recommend 46 to 63 months

Stefán Karl Stefánsson, LazyTown's Robbie Rotten, dies of cancer at age 43

Ice is confirmed at the Moon's poles
22nd August –
Malta: Only one stork left from the flock of 18
Hurricane Lane strengthens to a Category 5 hurricane for around three hours as it heads toward Hawaii, before returning to Category 4
The Venezuelan National Assembly supports and enforces a ruling made by exiled members of the Venezuelan Supreme Court, sentencing Venezuelan President Nicolás Maduro to 18 years and 3 months in prison for a litany of charges largely related to corruption. The Maduro government calls the court "illegitimate"
23rd August –
Knifeman kills his mother and sister in Paris after stabbing rampage

El Salvador recognizes Bejing, leaving Taiwan with only 17 formal diplomatic allies left in the world
24th August –
Scott Morrison is Australia's new PM after Malcolm Turnbull is forced out by party rivals
The Spanish government passes a decree which amends the Historical Memory Law to allow the government to exhume Francisco Franco's remains from the Valle de los Caídos
25th August –
"The failure of ecclesiastical authorities – bishops, religious superiors, priests and others – adequately to address these repellent crimes has rightly given rise to outrage, and remains a source of pain and shame for the Catholic community" The Pope went off script on a heartfelt speech in Dublin Castle after Irish PM delivered a strong warning to the Pope to take action against clergy involved in child abuse.
A hotel fire in Harbin, China, kills 19 people while 23 are injured. The fire broke out at the four-story Beilong Hot Spring Hotel in Harbin's Sun Island recreation area and 105 firefighters were involved
John McCain, Senator of the United States, dies at age 81
Hurricane Lane pummels Hawaii with floods and fire as thousands lose power
26th August –
Theresa May orders space race against EU after Brexit, already signed of £100 million in plans to develop an entirely new SatNav system to rival the EU's Galileo, in a show of strength as Brussels threatens to block the UK from its project
Many threats followed from UK government to initiate plans to structure an entirely new system with Australia if their access is deprived
The EU has said it will not negotiate under threat

Two killed in shooting at Jacksonville video game tournament

Malta: People gather in Valletta to honour slain journalist Daphne Caruana Galizia in what would have been her 54th Birthday
27th August –
Boat full of migrants lands on packed Spanish beach

Trump orders flags lowered to honor Sen. John McCain after public outrage

The United States and Mexico reach common ground on key trade terms in the North American Free Trade Agreement. Canada has yet to sign off on the agreement.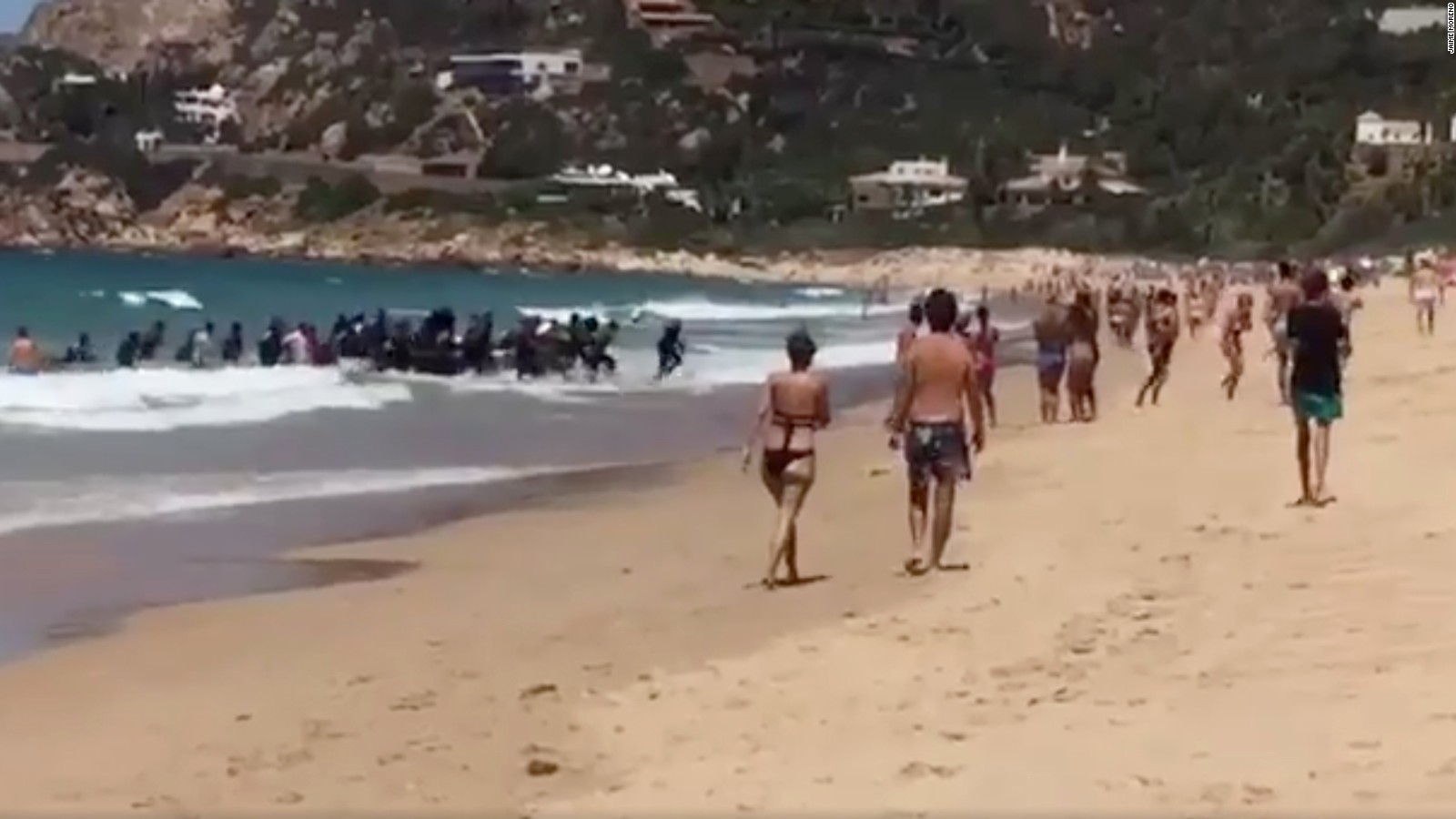 28th August –
A suspected improvised explosive device planted by the Bangsamoro Islamic Freedom Fighters explodes at a town festival in Isulan, Sultan Kudarat, Philippines, killing two people and injuring 35 others
Peru declares a 60-day public health crisis in northern provinces bordering, with concern of the Venezuelan migrants spreading diseases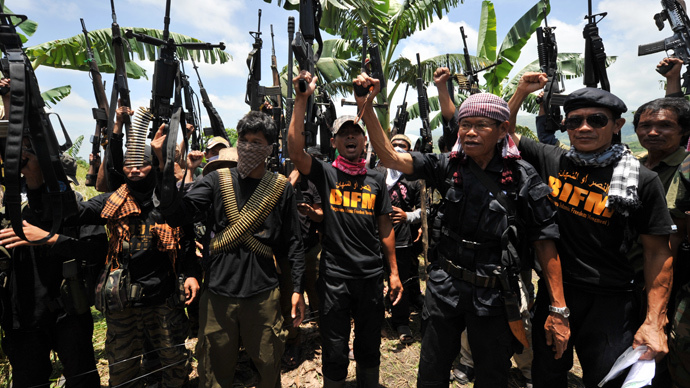 29th August –
Russian President Vladimir Putin announces a softening of the pension plan presented in June. The plan's original announcement has led to protests and a dip in Putin's approval ratings
The Swar Chaung dam bursts in Yedashe Township, Bago Region, Myanmar, flooding around a hundred villages and forcing roughly 50,000 people to flee their homes. One person is missing and the country's main highway is flooded
30th August –
Donald Trump threatens to leave the World Trade Organization
European Commissioner for Trade Cecilia Malmström proposes to reduce all European Union import tariffs, also on automobiles, to zero if the United States reciprocates
The US Food and Drug Administration issued a safety alert warning consumers about the potential dangers of eating food prepared with liquid nitrogen
31st August –
Coca-Cola buys Costa Coffee for $5.1 billion
US – Canada talks heading into their final day with no deal in sight
Catholic bishops in Australia reject a recommendation from the Royal Commission into Institutional Responses to Child Sexual Abuse that would force priests by law to report abuse to the police when they hear about it in confession

Trump cancels pay raises for federal employees

Malta: Major fire at Magħtab waste facility casts dark cloud