1st October –
Iran fires six ballistic missiles from its own territory at ISIL targets near the Euphrates river valley in eastern Syria, in response to the Ahvaz military parade attack.
2nd October –
The Nobel Prize in Physics is awarded to Arthur Ashkin, Gérard Mourou, and Donna Strickland for their work using lasers to manipulate microscopic objects. Strickland is the first woman to win this award in 55 years.
Canada and US reach agreement to save NAFTA.
Death toll from Indonesia earthquake and tsunami rises.
Italy remains defiant over its budget amidst EU 'threats'
Jamal Ahmad Khashoggi, Saudi Arabian Journalist, killed in Saudi Arabian Consulate in
Istanbul, Turkey.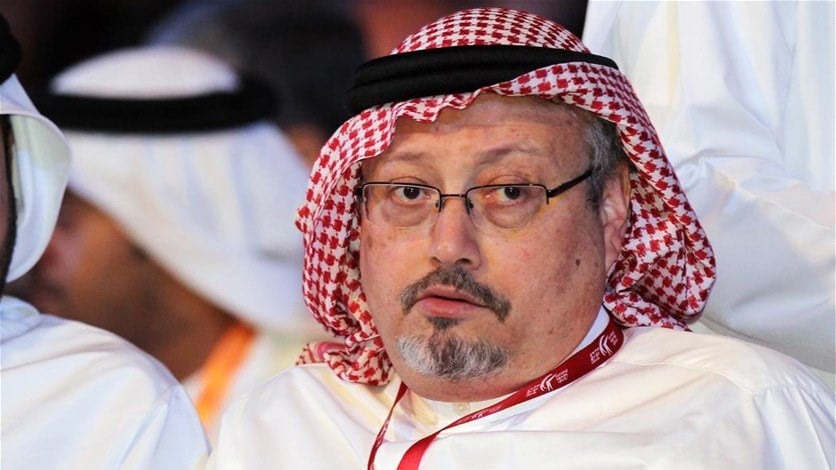 3rd October –
The United States announces its withdrawal from the optional protocol concerning compulsory settlement of disputes of the Vienna Convention on Diplomatic Relations.
Theresa May calls for party unity over Brexit on final day of Conservative Party conference.
4th October –
Russian President Vladimir Putin arrives in India for a summit meeting with Indian Prime Minister Narendra Modi.
Shooting in south Carolina leaves 7 police officers dead
Zimbabwe vaccinates 1.4m to combat worst cholera outbreak in a decade.
Amazon announces $15 minimum wage for all US employees
FEMA tests 'Presidential Alert' text system in the U.S.
5th October –
Lee Myung-bak is sentenced to 15 years in jail and US$20 million in fines and forfeiture, on charges of bribery, embezzlement and abuse of power. All four living former Presidents of South Korea now have been convicted.
Interpol chief goes missing after visit in China.
The 2018 Nobel Peace Prize has been awarded to Denis Mukwege and Nadia Murad for their efforts to end the use of sexual violence as a weapon of war and armed conflict.
6th October –
The death toll of the earthquake and tsunami that struck Sulawesi, Indonesia, rises to 1,649. More than 265 are missing.
Brett Kavanugh confirmed to the US supreme court
7th October –
[Update] The Indonesia's disaster agency confirms the deaths of 1,944 people in the double earthquake and tsunami. 5,000 people are still missing and presumed dead.
Wife of Israeli PM Netanyahu goes on trial for fraud.
Journalist Viktoria Marinova murdered in Bulgaria.
Limo crash kills 20 people in deadliest US transportation accident since 2009.
8th October –
Google announces that it is shutting down its Google+ network for consumers after seven years due to "very low usage" and a software error, first reported by The Wall Street Journal, that potentially exposed the data of 500,000 users. Google+ will fully shut down in August 2019.
Experts warn that Earth has only until 2030 to stem catastrophic climate change.
9th October –
Former Guatemalan Vice President Roxana Baldetti is sentenced to 15 years and 6 months in prison for fraud in a system to clean the polluted Lake Amatitlán. Baldetti still has four pending lawsuits and extradition to the United States.
US ambassador to the UN Nikki Haley resigns.
10th October –
A Dhaka court sentences 19 people to death, including two former ministers, and sentences Bangladesh Nationalist Party acting chairman Tarique Rahman to life imprisonment over a 2004 attack on Prime Minister Sheikh Hasina.
Hurricane Michael strikes Florida, US.
11th October –
Heavy floods affect France and Italy: In the French city of Sainte Maxime, two people drown after their vehicle is swept away by floodwater. In the Italian city of Cagliari, a woman is found dead inside her car, while another man is missing. A bridge also collapses and roads are damaged.
Experts warn about Mount Etna collapse.
12th October –
A court in Turkey orders the release of American evangelical Christian pastor Andrew Brunson after two years of arrest.
Wedding of British royal, Princess Eugenie.
13th October –
A motorcycle rigged with explosives is detonated at an election rally in northeastern Afghanistan, killing at least 14 people, including civilians and security forces.
70 migrants rescued and taken to Lampedusa.
14th October –
Voters in Bavaria, Germany go to the polls for electing the 180 members of the 18th Landtag of Bavaria, with the Christian-democratic conservative CSU party suffering significant losses.
Oscar Romero and Pope Paul VI canonised as Saints.
15th October –
At least three people are injured after a man firebombs a fast-food restaurant in the Cologne main station and takes a woman hostage. The woman is later rescued by German counter-terrorism units.
Kensington Palace announces that Meghan Markle is pregnant.
16th October –
Two Myanmar Air Force F-7 fighter jets crash into a broadcast tower in Magway, Myanmar, resulting in the deaths of both pilots and an 11-year-old girl, who was killed by falling debris.
Lewinsky affair an abuse of power according to Hillary Clinton.
17th October –
Over 1,000 people remain missing a week after Hurricane Michael made landfall in the Florida Panhandle.
Hungary makes sleeping on the street a crime.
Terror attack at Crimean school leaves 19 teenagers dead
Recreational marijuana made legal in Canada.
Terror attack at Crimean school leaves 19 teenagers dead.
18th October –
Cobalt Air suddenly announces its dissolution, cancelling all future operations and leaving many passengers stranded in Cyprus.
Turkish investigators search Saudi consulate after murder of Jamal Khashoggi.
19th October –
136 years after beginning construction, the Sagrada Família in Barcelona receives a building permit to complete construction.
Former British deputy PM , Nick Clegg, hired as head of Facebook global communications division.
20th October –
U.S. President Donald Trump says that the United States will withdraw from the Intermediate-Range Nuclear Forces Treaty, a 1987 nuclear arms treaty with Russia.
Trump threatens to send military to border with Mexico as migrants head for the US.
Almost 700,000 march to demand 'people's vote' on Brexit deal.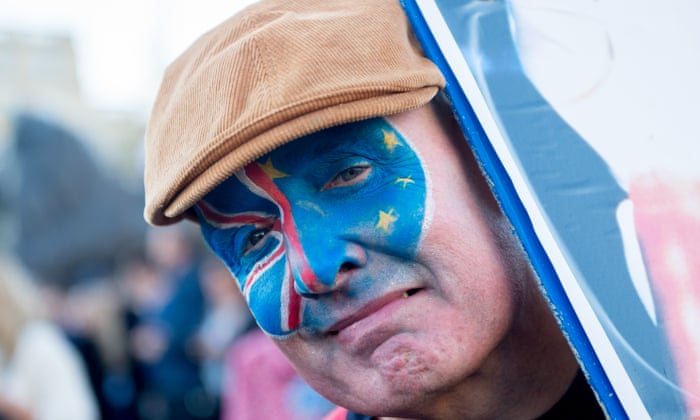 21st October –
King Abdullah II announces Jordan will reclaim two small plots of farmland territory leased to Israel under their 1994 peace treaty.
Migrant caravan takes refuge in Southern Mexico.
Train crash in Taiwan leaves 18 dead.
22nd October –
After nine years of construction, China is expected to open the world's longest sea bridge, Hong Kong–Zhuhai–Macau Bridge, at a ceremony in Hong Kong.
Russia vows to 'restore' military balance if US scraps nuclear treaty.
Australia offers rare national apology to victims of child sex abuse.
23rd October –
The discovery of a Classical Greek trading ship thought to date to approximately 400 BC is reported by a team of scientists working in the Black Sea. It is the oldest known intact shipwreck.
Explosive device found at home of billionaire George Soros.
European Commission rejects Italy's budget , demands new version.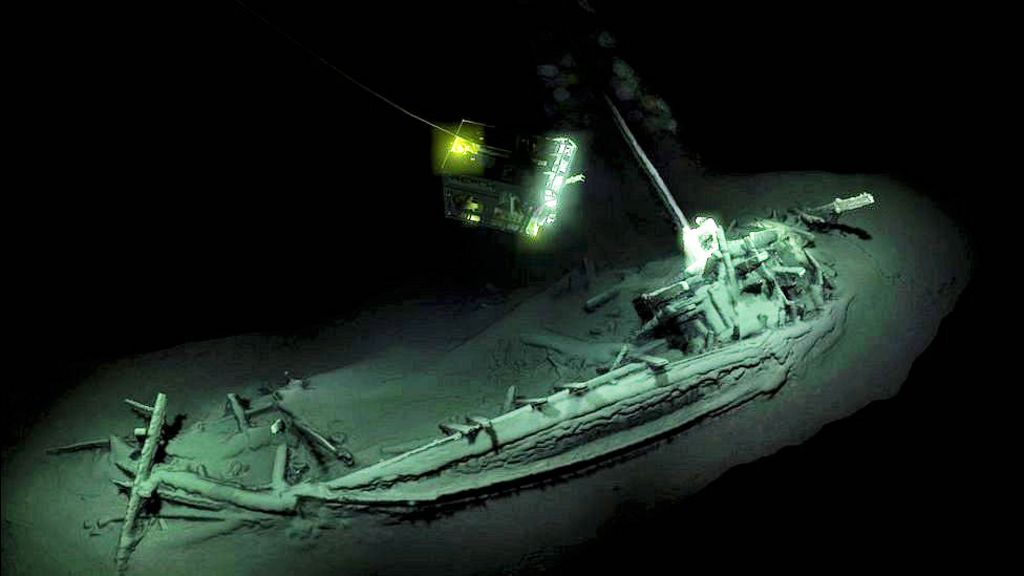 24th October –
The United States Cyber Command contacts individual Russians with the hope to deter them from interfering with upcoming American elections, including the November midterms.
Ecuador has no plans to intervene in UK over WikiLeaks founder Julian Assange
Explosive devices sent to Hillary Clinton and Barack Obama.
25th October –
The United Kingdom opens all combat roles in the British Armed Forces, including special forces, to women for the first time.
Pipe bombs sent to former US Vice President Joe Biden and actor Robert de Niro.
26th October –
A man in Salisbury, England, is arrested for attempting to steal a Magna Carta (one of four existing original copies) from Salisbury Cathedral.
Tremor felt in Malta as earthquake rattles Greece.
Pittsburgh Synagogue Shooting leaves 11 dead.
Mourners gathered to remember the Matthew Shepard, whose murder changed the way we think about hate crimes, and call attention to the battles that remain.
27th October –
An AgustaWestland AW139 helicopter with Vichai Srivaddhanaprabha on board crashes shortly after take-off from the King Power Stadium Leicester, United Kingdom.
11 killed in shooting at Jewish synagogue in Pittsburgh , US.
28th October –
A landslide in Isola di Capo Rizzuto of Calabria, Italy kills four people.
Syria's national museum reopens doors in war-scarred Damascus.
29th October –
Lion Air plane crashes off Indonesia, killing all 189 people on board.
German Chancellor Angela Merkel to step down as party leader.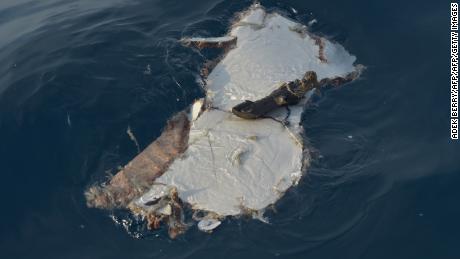 30th October –
Three-Quarters of Venice covered in water after worst flooding in 10 years.
31st October –
Eight people killed in New York 'act of terror' after truck drives on to bike path.