Hey, book lovers!
Hope everyone is coping well with the summer heat! To get your mind off of that, however, it's book review time! If you've been here for some time you would know that I absolutely adored the first book, and once summer started I made sure that TWK was high on my TBR list! And let me tell you, this book had me going: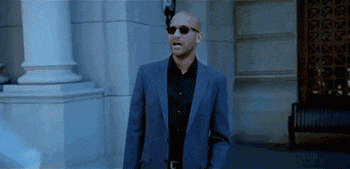 So without further ado, let's get to it!
Blurb (from Goodreads): You must be strong enough to strike and strike and strike again without tiring.
The first lesson is to make yourself strong.
After the jaw-dropping revelation that Oak is the heir to Faerie, Jude must keep her younger brother safe. To do so, she has bound the wicked king, Cardan, to her, and made herself the power behind the throne. Navigating the constantly shifting political alliances of Faerie would be difficult enough if Cardan were easy to control. But he does everything in his power to humiliate and undermine her even as his fascination with her remains undiminished.
When it becomes all too clear that someone close to Jude means to betray her, threatening her own life and the lives of everyone she loves, Jude must uncover the traitor and fight her own complicated feelings for Cardan to maintain control as a mortal in a Faerie world.
"Kiss me again," he says, drunk and foolish. "Kiss me until I am sick of it."

Thoughts: This book definitely didn't disappoint! I loved being back in the world of Faerie, and being introduced to the Undersea. The characters were cunning and mischievous, and I loved/loved to hate them all, especially Jude and Cardan (who both have my heart and need to stop messing around with each other!). I enjoyed their slow-burn romance in this book and I was so happy to see that it actually progressed and became something more. Cardan was much more vulnerable and so was Jude, and I loved seeing their walls break down for each other. However, as we see in the ending, it doesn't mean that their individual actions won't have consequences.
The plot was also really intriguing. I was so impressed with Jude and how she tried to keep everything under control, even when everything seemed to be falling apart. Her maneuvering and scheming with the other faeries kept me on my toes constantly and I could never see what was coming next, which could also explain my utter shock and disbelief about the ending. It tore my heart out and made me physically exasperate about it (which seems to be a rarity for me at the moment) and led to a hilarious moment where someone thought I was a crying cat. The world of Faerie is more surprising and dangerous than ever!
The one thing that I didn't like, however, is that at some points the plot felt too rushed and the story too short. I wish there had been more for me to read, and I can't wait for Queen of Nothing! It sounds like it's going to be a great finale.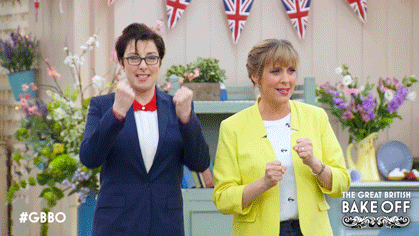 "If he thought I was bad, I would be worse. If he thought I was cruel, I would be horrifying."
Rating:
Have you read The Wicked King? And what do you think about that ending? Let me know in the comments below!
---
---
HAVE AN INTEREST, IDEA, OR AN OPINION?
Do you have an interest you'd like to tell others about? Or an opinion you'd like to share with the world? From politics to culture and sports, message us if you would like your articles published!